Mud Mixers and Tanks
Hydraulic Mud Mixers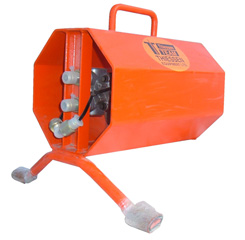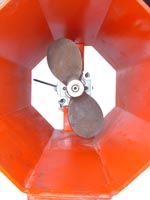 Thiessen Team's hydraulic mud mixer is fully submersible, compact, high shear, and weighs in at a lightweight 32 lbs. It has variable speed control to 4000 rpm with minimal hydraulic fluid required. It will operate on all hydraulic systems.
Bronze and steel replacement propellers are available.
Poly Mud Tanks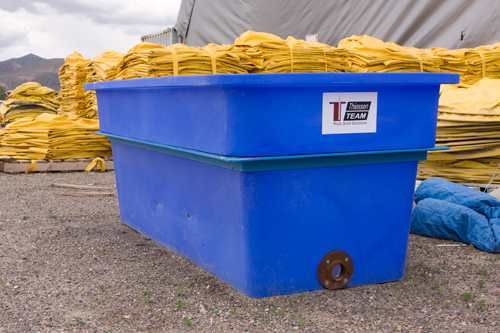 Thiessen Team's 250-gallon mud tank comes complete with a metal frame, for additional lateral support, and has a 2" drain plug for easy draining. Additional plugs can be added as necessary upon request. The tanks are lightweight and stackable for flying. At 3' wide x 7' long x 2.5' tall, Thiessen Team's poly mud tank is extremely portable and ideal for any of your mud mix needs.